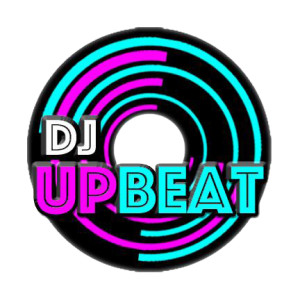 Need to add a little excitement to your event?
DJ UpBeat is the guy you need!
Infectious energy, music for every occasion, and special surprises for all ages!!
Available for school events, fundraisers, weddings, athletic events…anything you need an experienced Host or DJ for!
Testimonials:
"My company hired DJ UpBeat to perform at our yearly corporate party last summer (2016), and I would highly recommend him to anyone looking for DJ entertainment! He played a full night of family-friendly hits for a crowd of 400+ employees and their families, and everyone had a great evening. He showed up on time, was very easy to work with, and had a great collection of music that got people of all ages dancing and kept the party going. Plus, he was a great emcee and got everyone excited to be celebrating together right from the beginning of the evening. I've lost count of how many people approached me over the following weeks and asked if DJ UpBeat will be performing again next year, because he was so much fun! We absolutely plan to bring him back for our next corporate event, and I would recommend him to anyone looking for a DJ!"
-Carmen Palmer, Senior Marketing Specialist, Questar Assessment, Inc.
"DJ UpBeat is absolutely amazing! We've used his services for several functions.  He is on-time, prepared, and well-equipped for any crowd.  More importantly, he is kind, hilarious, and an excellent presenter. He never misses a beat (pun intended!).  We recommend him to others and plan to continue our relationship with him as well."
-Emily Heinis, District 196 ECFE Advisory Council
Contact for a free event consultation and estimate: djupbeatmn@gmail.com
Follow DJ UpBeat on Social Media!!
Twitter: @DJUpBeatMN
Facebook: DJ UpBeat